Psychology of Design
I am fascinated by the psychology of design. I love how a room can make us feel … excited or calm, talkative or efficient. Colours can impact our wellbeing and texture has an amazing influence over us. And if they're used in the right combination then a room can change how we behave. What's not fascinating about that?
While supermarkets are definitely designed to make us shop more, and hospitals are set up to help us heal, some work environments will aid productivity and a gallery is there to inspire us, I won't be looking at commercial spaces, I'll focus on homes. And how you can design them to make you feel good about being there.
Design A Warm Welcome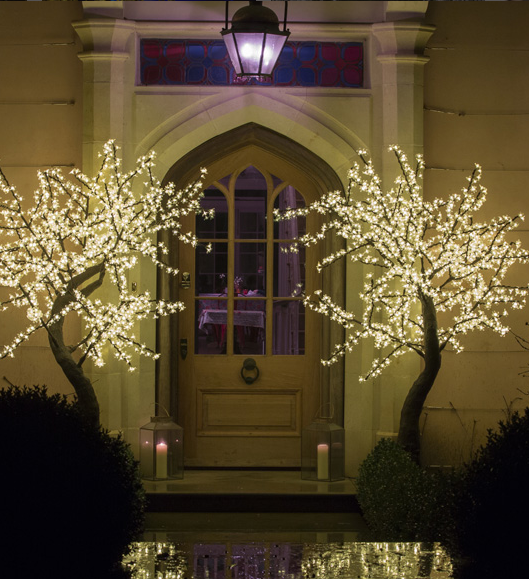 Estate agents talk about the importance of kerb appeal but it's not just about house sales, it's important every day. You want people to feel welcome to your home, you want them to know where your front door is (being lost generates a feeling of foolishness) and it needs to be well-lit, neatly painted and perhaps adorned with a seasonal plant in a gorgeous pot.
The Design Psychology Of Colour
We all warm to certain colours – perhaps we wear them well or we have preferences from childhood, but it's worthwhile understanding what impact they can have on our psyche. Reds and oranges for example, will liven us, or a conversation, up and are useful for dining rooms. Blues and greens will do the opposite and are good for calming, peaceful spaces – the bedroom, the bathroom or a conservatory. Yellow is anecdotally, an argumentative colour but it's also, ironically, a bright, cheery ray of sunshine. White is crisp and cool but very clinical. What impression are you trying to give?
The Psychology Of Textures
Everyone responds to textures – whether they're cool and smooth like polished chrome or concrete, or warm and fluffy like a fur throw. We can feel reassured or given significance. A marble floor feels powerful and expensive and this translates into how we feel about ourselves.
Design Psychology Expressed Through Scent
A smell can send us back in time. What smells remind you of home? Baking, fresh toast or something specified – a candle scent or an infuser. I have House of Bluebells' Cuban and Damson mixed through my home. They're a lovely combination and I hope will remind my children of their childhood.
A Room's Environment & Psychological Spaces
In my book, Creating Space, I split up the home into spaces and break down how each area can be designed to fulfill both the aesthetic element and the psychological. The front door area as we've discussed above is the 'outer space', 'me space' is about finding your own unique style, 'dream space' is the bedroom area and 'heart space' is the centre of the home; the kitchen and dining areas.
Kitchen Design Psychology
A well-designed kitchen is both efficient and beautiful. Removing frustrations is the best way to design the feeling of efficiency – so create sufficient worksurface space, include good lighting at ceiling and working levels, maximise storage so you can easily access and view food or equipment and avoid collision points, so make sure there's enough space between units and be careful where the dishwasher goes as the door can be a tripping hazard.
Making it beautiful is all about understanding your 'me space' – your own style, so make sure you add that tap you have fallen in love with, or the splashback you think is fabulous or the quartz worksurface you'll never stop admiring. It'll make you work better in the kitchen in the long run, honest!
For help understanding the impact your house is having on your mind, please get in touch.
niki@nsid.co.uk
07782 2656 444